Companion of the liberation military units
Eighteen military units are Companions of the Liberation. Nine were in the Army, six in the Air force and three in the Navy of the Free French Forces. They received the Cross of Liberation for their collective commitment from the early days of Free France and for their outstanding acts in combat. Today, the members of these units wear the fourragère (a braided cord) of the Order of Liberation.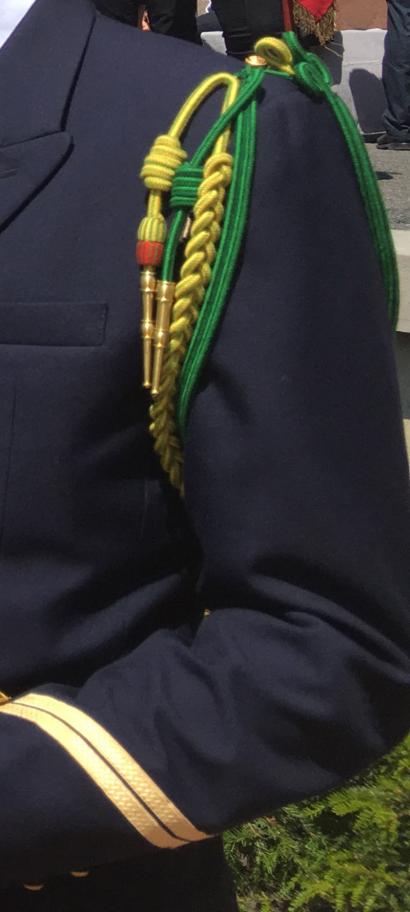 Through an order dated 23 February 1996, the Minister for Defence created the fourragère of the Order of Liberation for the purposes of perpetuating the Order of Liberation and ensuring the memory of the Companions of the Liberation would not be forgotten.
On 18 June 1996, at Mont-Valérien, during the traditional ceremony commemorating the Appeal of 18 June 1940, Mr Jacques Chirac, President of the Republic, presented the commanding officers of the 17 Companion of the Liberation units (or those who had inherited the Companion units' legacy) with the black and green fourragère of the Order of Liberation.
All members of these military units have the right to wear this fourragère, as do crew members of the Charles de Gaulle aircraft carrier and military personnel in the regiments of the Directorate-General for External Security (DGSE).